orygenvalve.com
IMT Inspiratory Muscle Trainer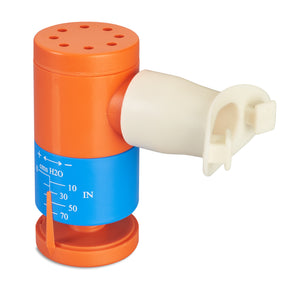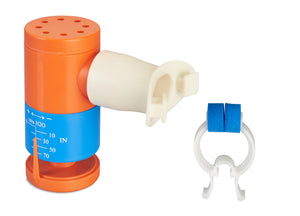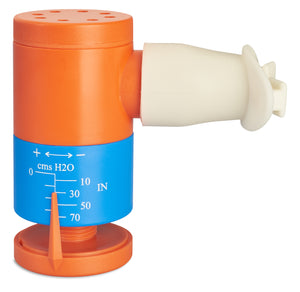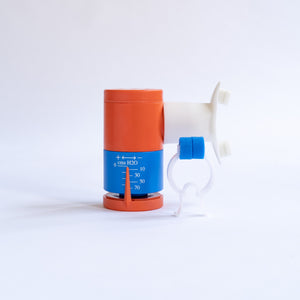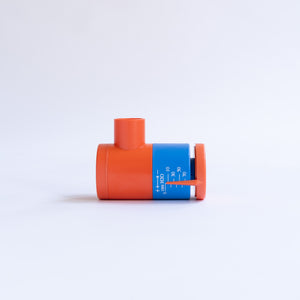 This single valve Inspiratory Training Device is intended for respiratory patients,  who want to improve their health conditioning and respiratory performance.
It allows patients to train the inspiratory muscles and to adjust the levels. The Orygen Inspiratory Valve is low cost, portable and easy to use product that provides breathing settings from 0cmH2O to 70cmH2O with level adjustments of 10cmH2O.

It is an essential training tool for patients who suffer or are recovering from: COVID-19, COPD, Asthma, Stroke, Parkinson or Dysphagia.
It is being used by different medical centers in Spain to help COVID-19 patients recover from the desease. It allows most of these patients to increase their oxygen saturation from 93% to 98% in less than 5 days.
Recommended Usage
Frequency: 4 or 5 days a week, twice daily
When to use:

 

Morning and Night

Treatment method: 

Start of program: 

3 series of 10 reps morning and evening

Once comfortable, increase to 

3 series of 20 reps morning and evening

Advance usage: 

3 series of 10 reps morning and evening
The use of the valve is recommended daily, but results can be obtain as a little of 4 days a week.
*for additional information, visit our "How it works" section or contact us at info@orygenvalve.com
Worldwide shipping available with delivery under 7 days from order.